So now that the holidays are passed and all the gifts are opened, I thought I'd take this opportunity to do a rundown of the awesome Etsy sellers I shopped with this year, and the produces I got as gifts for others!!!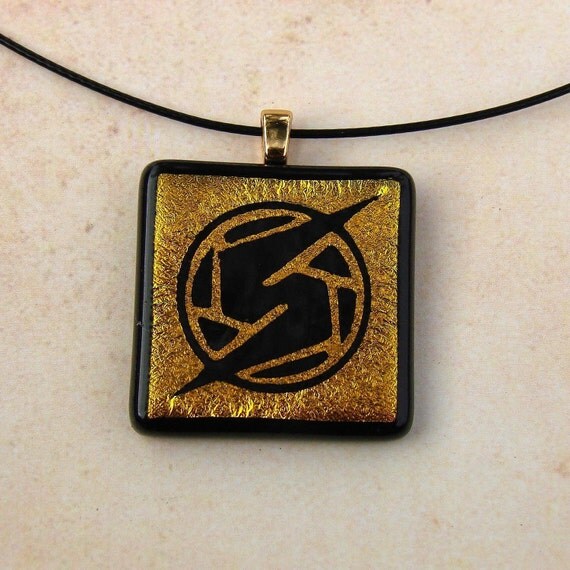 First up we have a kickass Metriod Necklace I picked up for one of my best freinds, who had recently developed a pretty hardcore interest in Metriod. This fused glass pendant, from Lin's Geekery, is of wonderful quality and was a big hit. The photographs don't do it justice, it really does shine under lights.
For my beloved, along with a Wiimote and a decal for it, I got a MegaMan Charm by Egyptian Ruin, who does some awsome things. There will be more on her and her awsomeness in later articles, because I have plenty of her goodies to review.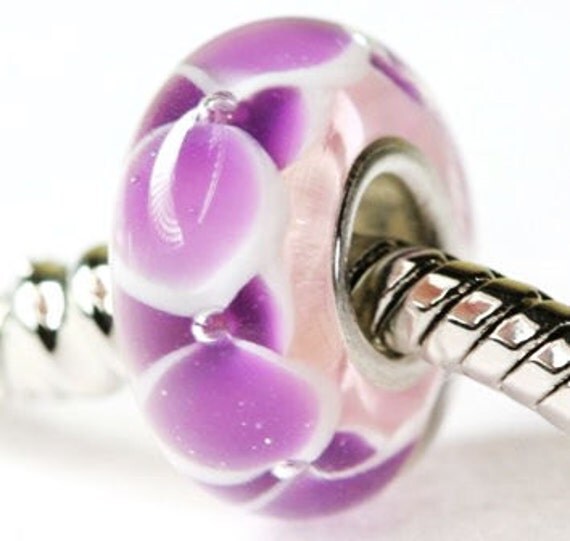 And for my other best gall, with whom I was doing a low-cost Christmas exchange, I picked up a Handmade Murano Glass Lampwork Bead by Bello Design. The color is every bit as lovely as shown in the image, and it fit her Pandora bracelet really well.Yes, I got a bead for a Pandora bracelet as a low cost Christmas gift. That's insanely awesome! If you're looking to throw some color onto your Pandora bracelet without dropping an arm and a leg, check this seller out!!!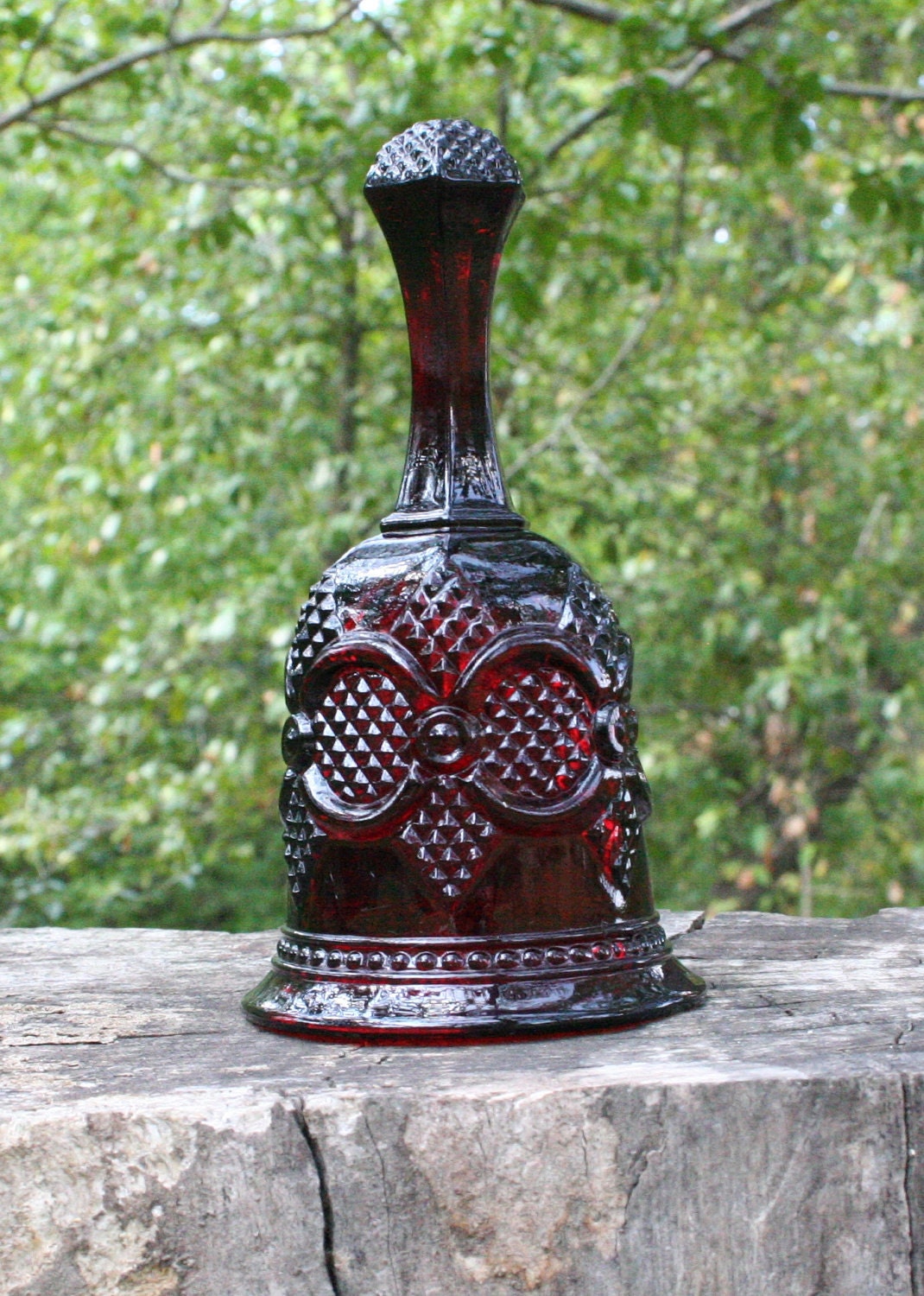 For my mother, Aunt and Grandmother I picked up some vintage, 1979, Avon Bells in Ruby Red Cranberry Glass from the Cape Cod Collection. I found one at Abbey Gifts, and couldn't decide which of the three of them to give it to, so I searched for more of them, and found another two at HippODesign. So all three of them got one of these lovely bells, which both sellers sent in great condition, well wrapped and well in time for Christmas!
For my father and my uncle I procured some vintage baseball cards, also on Etsy, from 1mamacyn2 and Retro Reaction. The former did me up a custom listing of Yankees cards for my Papa, and asked nice questions and wound up including some really nice rares on top, and I bought the off the shelf listing of Red Sox cards from the latter for my uncle which came in some superb packaging.
For m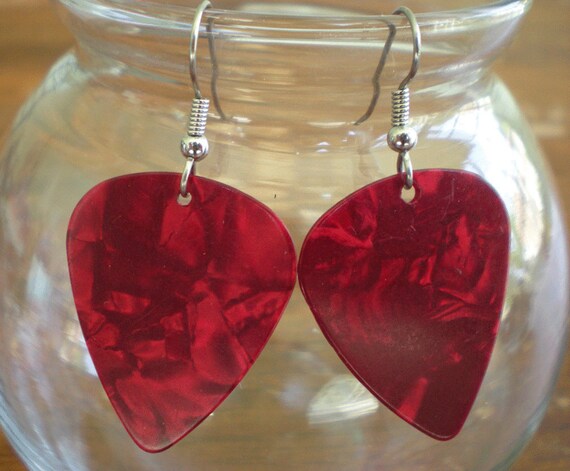 y boyfriend's mother, I picked up a pair of Fender Guitar Pick Earrings which are nice, simple and cheep, from The Fainting Goats. It would have been a bigger hit I think if my boyfriend had remembered that his mother doesn't have pierced ears… I had to take thess home and I'll be swapping the hooks for clips and sending them to her in the mail.
My other gift for her, a copy of Classics of the Foreign Film: A Pictorial Treasury by Parker Tyler a 1972 Foreign Film Picture Book, from Unusual Books was a great hit, however.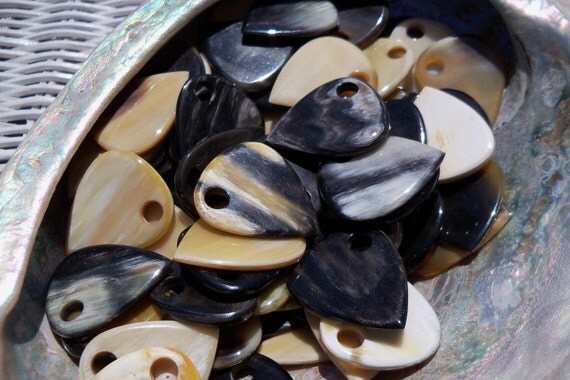 For both my boyfreind's father and brother, I picked up some Horn picks from Brossard Picks. I don't know much about picking Guitar Picks, but ostensibly different materials make different sounds, and neither of them had one of horn yet.
For his brother only, I picked up some personalized laser engraved drumsticks from 3D Carving. They did a nice job, and sent a proof before hand so I'd know what they were carving would be spelled right and in a desirable font.
And for his father only, I picked up an Instrument Polishing Cloth from Motif Designs which I think went over fairly well. I'm not sure, once again, about instruments or anything about them, but the packaging was really nice and the design was good and it seemed to be of nice construction.
And this all goes to show that Etsy is a super awesome place to be going for one's Christmas shopping!!! I loved everything I got from these people… and it all arrived just when they said it would. I highly recommend Etsy for your shopping next year! I know I'll be using it again!
8^)