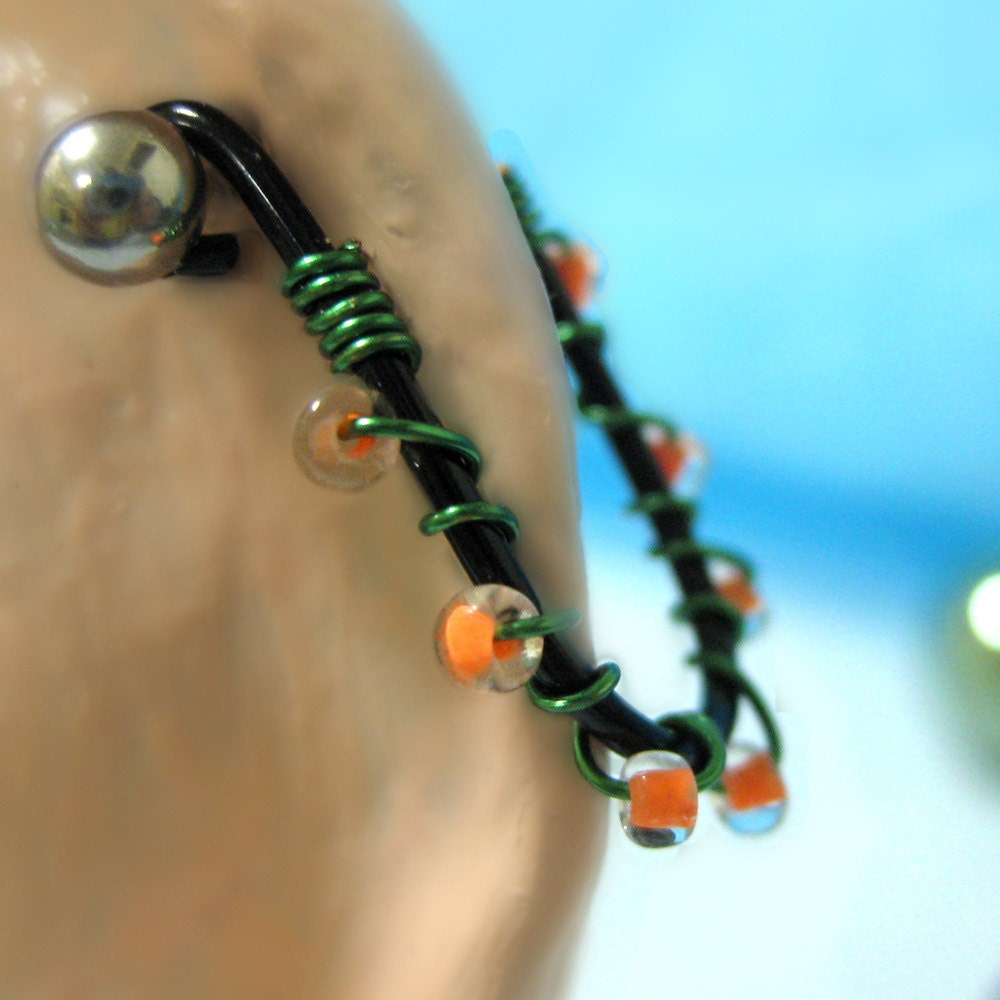 Mayoware is back open for business!!! We've got a great set of Halloween earrings out including last years much loved Pumpkin Patch Wrapped Helix Cuff.
Holiday Ordering Deadlines are as follows:
Orders in by October 14th will ship in time for Halloween.
Orders in by November 18th will ship in time for Chanukah.
Orders in by December 1st will ship in time for Christmas.
Knowing I'm slow I gave myself a serious buffer, so get your orders in EARLY!! Also I'll be closing on the 1st of December so that I can enjoy my own Holidays, so really don't wait till the last minute!!!
8^)